IAS kickstarted our series of events with a talk by Ustaz Mizi Wahid, titled 'Living in Modern Singapore: Enriching Muslim Youths in a 21st Century World'. The talk aimed to empower youths in understanding the importance and the various ways of being a good ambassador of Islam through addressing the challenges faced by Singaporean Muslim youths in our modern society and how they may be hindering us from serving our community effectively.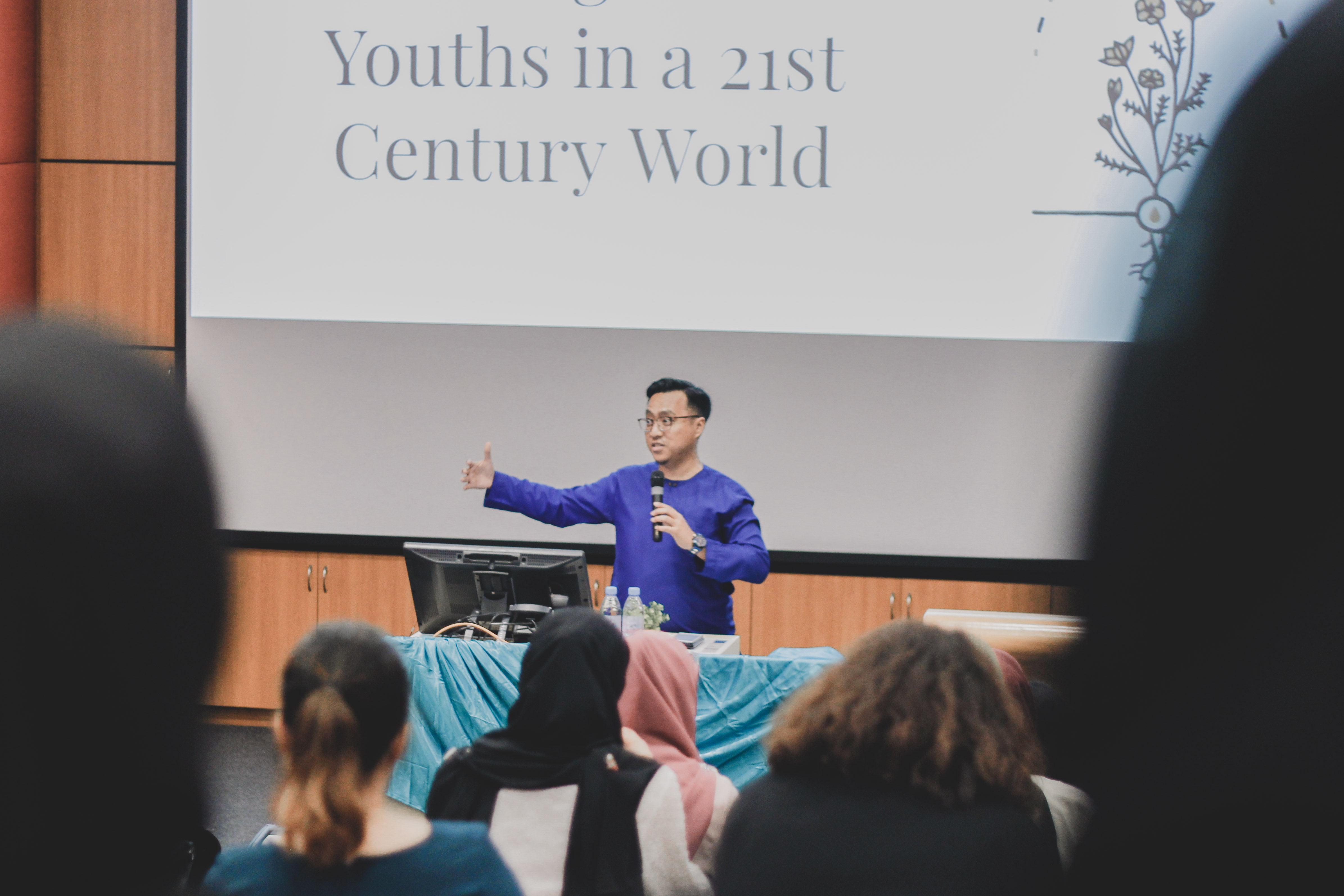 _MG_8178
_MG_8181
_MG_8185
_MG_8214
_MG_8191
_MG_8203
_MG_8209
_MG_8208
_MG_8175
_MG_8220
IMG_9059
IMG_9017
IMG_9022
IMG_9033
IMG_9054
IMG_9094
IMG_9071
IMG_9101
IMG_9120
IMG_9124
This Q&A forum aimed to act as a platform for both Muslims and non-Muslims to raise questions or clarify doubts regarding Islam with our knowledgeable guest panellists, Ustazah Unaisah Adam and Dr. Mohamed Feisal.
IAS set up various exciting and interactive booths that aimed to share about different Islamic aspects and practices ranging from the arts and food to the fascinating history of Muslim leaders. Participants who took part in three booths were also able to receive a delicious complimentary ice cream.
IAS is perfect for anyone who truly wishes to both personally develop a better understanding of Islam and engage with others in spreading the truth and its goodness to everyone around them. One can expect profound friendships with individuals who wish to seek the blessings of Islam and inspiring and helping one another become better Muslims. One can also learn how to better engage with Muslims and friends of other faiths in sharing about the beauty of Islam.